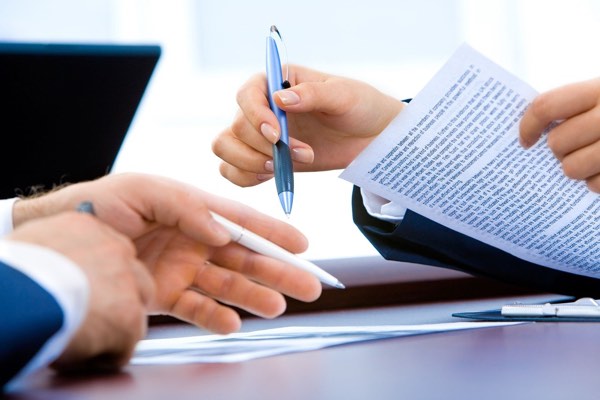 Buying a Spanish property
In Spain the purchase of property is a regulated process. To ensure that the Spanish property you wish to buy is free of debts, liabilities and restrictive clauses, it is essential to contact a reliable Solicitor or Gestor who will thoroughly research the Spanish property you intend to buy, and who can provide you with a Nota Simple. Do not simply rely on the word of a friend. Make sure your solicitor or gestor checks the property registry, which will show immediately if the vendor owns the property and whether there is an outstanding mortgage, debt or liability.
The legal side for buying a Spanish property falls into two parts, the private or preliminary contract (Contrato privado) and the completion contract (Escritura de compra-venta) signed at the Notary Office
Private contract
Once a price has been agreed with the vendor both parties are advised to sign a preliminary private sales contract, or Contrato privado de compraventa. This private agreement is usually signed by the parties prior to the completion of the sale-purchase as a temporary deal whereby the price, payment terms and date of completion are agreed upon and signed.
However, before signing this preliminary sales contract proof that the vendor owns the property and that it is free of charges should be demanded. A Nota Simple will confirm if a property has any outstanding debts on it.
Additionally this contract is drawn up containing all the details such as a description of the property, purchase price, and date of completion. At this stage you will be expected to pay a deposit of 10% of the purchase price, and the Estate Agent will hold these funds in a bonded client account. Should the vendor decide to withdraw you are entitled to twice the deposit as compensation.
Unlike a public deed, a private document or agreement does not require the intervention of a Notary and therefore does not enjoy the benefit of the legal guarantee provided by the Notary. Furthermore the private agreement by itself does not transfer the ownership of the property involved and does not give the buyer any right to hold keys or have free access to the property. It is only a private agreement to close the deal.
Public Deed (Escritura de compraventa)
This official document is issued by the Notary and it is the registered title deed of the property and the guarantee of legal ownership.
On the completion date the balance of the purchase price (sales price minus deposit) and all fees must be payable by the purchaser. The vendor and purchaser then sign the final contract, which is equivalent to the Deeds of the property. The purchaser is then issued with the public deed of conveyance in front of a Notary Public, and a copy will then be passed to the tax office and on to the property registry. Simultaneously the buyer will receive the keys and enjoy full ownership of the property.
Example breakdown of costs
Example breakdown of costs related to buying a Spanish property. The following figures show a typical total cost breakdown of purchasing a second hand Spanish property for 150.000 Euros:
Purchase price: 150.000 Euros
Purchase tax (8%): 12.000 Euros
Notary Fees: 520 Euros
Registration Fees: 350 Euros
Fiscal Number application: 130 Euros